During my roughly two years as a dark web analyst at Concentric, I have observed three key issues about the security challenges that online far-right extremist communities pose against Big Tech companies. First, online communities tied to far-right extremist ideologies have developed anti-Big Tech sentiment as a result of these behemoth companies' stricter enforcement of content moderation and censorship policy. I have also noticed a trend of users migrating from the surface web to deep and dark web platforms seeking to circulate their extremist views with anonymity and avoid consequences from tech companies and law enforcement. Lastly, the hostile nature of the trends and narratives surrounding Big Tech on the deep and dark web will continue to escalate and new security risks will emerge as these online far-right extremist communities expand. 
Right-wing extremist groups have developed a fixation on the tech industry and narratives surrounding tech companies are increasingly hostile over grievances related to censorship policy and digital privacy. 

Domestic terrorism tied to far right-wing extremists has been an emerging threat in the United States and was further

exacerbated

during former President Donald Trump's first term. These hate groups and individuals

include

white supremacists, anti-government militias, other fascist ideologies, to single-issue right-wingers who hold anti-Muslim or anti-immigrant sentiments. 

The deep and dark web is a hub for far-right extremist threat actors–notably white nationalist groups and QAnon followers–to spread conspiracies, propaganda, and hate speech without being surveilled or censored. While the threat level of these groups and individuals fall on a wide spectrum, many of these ideologies overlap and share commonalities.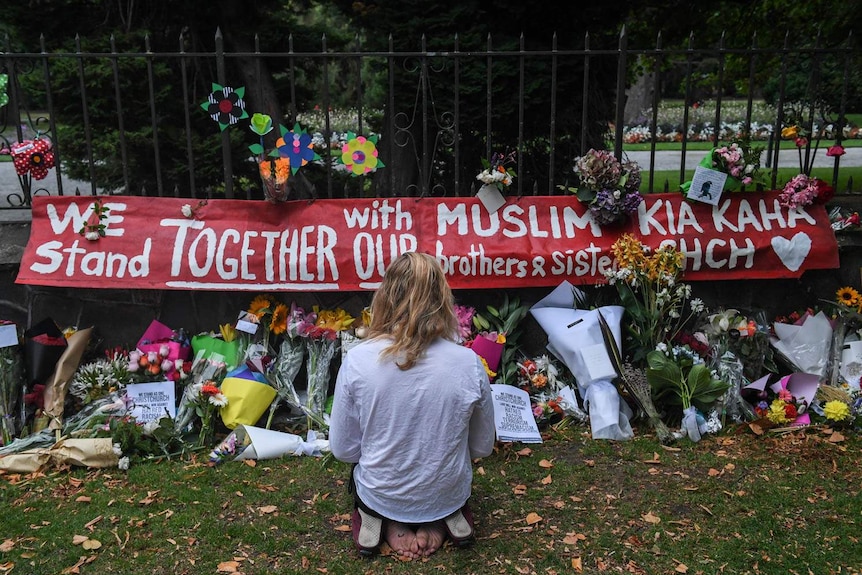 Why the Tech Industry?
A spectrum of political actors have used social media platforms for uprisings against regimes to the overthrow of democracies. The 2009 Iranian Green Revolution and the 2011 Arab Spring are recent examples of marginalized groups and individuals utilizing social media to avoid state surveillance from authoritarian regimes and censorship. The same capabilities social media platforms offer can be used by far-right extremist groups for malicious activity. The rise in disinformation and misinformation in tandem with the reduced legitimacy of traditional news outlets increases the threat actors' capabilities to manipulate the flow of information on these platforms.  
For example, the March 2019 attack on two mosques in Christchurch, New Zealand, by white supremacist

Brenton Tarrant,

was advanced on both social media and dark web message boards such as 4chan and 8chan. Tarrant published his manifesto on 8chan and mobilized a community of followers from these online extremist communities to

repost the live stream

of the shooting, spreading the live feed globally at an unprecedented scale and speed. 

This attack serves as a model of how threat actors can exploit the internet and tech platforms for effective extremist violence and mobilization.
The Dark Web and Far-Right Extremism
The deep and dark web has played a significant role in creating a space for right-wing extremism to thrive. This migration of users has escalated as tech firms heighten their censorship and content moderation efforts. We have noted a trend of users migrating from the surface web to the dark web seeking anonymity and a free speech "safe haven." The expansion of anonymous hate forums and far-right conspiracies on the dark web eventually escalated to real-world violence, with the most significant to date being the Capitol insurrection on January 6th, 2021. 
A

George Washington University study

found that a significant portion of rioters who were charged with their involvement in the insurrection had no known ties to domestic violent extremist organizations. The study suggested that this group of rioters was inspired by a variety of conspiratorial and extremist narratives, many of which originated and are widely circulated throughout the dark web platforms. 

Message boards and sites such as 4chan and 8chan are platforms where hate speech and far-right conspiracies flourish but

drew early support

for former President Donald Trump when he announced his candidacy in 2015. Security professionals in the public and private sector alike cannot ignore the merging of mainstream politics, far-right personalities, and spotlights on alt-tech platforms within the broader tech ecosystem. 
What is the nature of the threat against tech?
Given the diversity of groups and individuals on their platforms, tech companies face complicated security challenges. They are increasingly being held accountable, rightfully so, for the activity they enable. Far-right extremist groups utilize tech platforms for recruitment, fundraising, spreading misinformation and disinformation, and organizing a range of activities, including protests, hate crimes, and insurrections. 
Tech companies' hosting of far-right content also exposes them to the risk of retaliation. As tech companies roll out stricter content guidelines and increase censorship efforts, deep and dark web platforms will increasingly become a common destination to which far-right extremist followers will resort. 

As tech becomes increasingly embedded in everyday life, the disruption to white nationalists who get deplatformed becomes more acute and therefore increases the likelihood of threats against tech firms.
Future Trends
Concentric assesses that anti-Big Tech sentiment and hostile conspiratorial rhetoric against tech companies on the surface web and deep and dark web platforms will continue to rise throughout 2022. Tech companies will see these trends spike during policy changes within tech firms and upcoming global elections, including the 2024 U. S. presidential election, especially among political candidates who feel targeted by the tech industry. Far-right extremist groups and individuals have proven adaptive and employ strategies to evade law enforcement and detection while continuing to effectively organize and mobilize large numbers of individuals online. As this security challenge facing the tech industry develops and the deep and dark web's user base grows, new security risks will continue to emerge.
If you would like more information on how Concentric and its Global Intelligence Team can support your organization with timely and accurate deep and dark web intelligence analysis of global trends and events, please contact us here.
Author: Shahin Nabidavoodi, Dark Web Analytics, Global Intelligence for Concentric 
Picture Sources: